Glowing Reviews
I've used Glow for the sale of two homes and their service has always been outstanding. Robyn, Shannon and Mel are excellent to deal with, providing regular updates and do everything with a smile. I wouldn't use anyone else.
Nicole Fitzpatrick, Stevenston, Feb, 2023
Absolutely first class service from start to finish. All 3 girls in the Saltcoats office made what can be a very difficult and stressful situation, especially in present times, a much easier process. Always available and always responded to any queries timeously with helpful advice and guidance. Updates from every viewing almost as soon as they had taken place. Highly Recommended.
Graeme Gall, North Ayrshire, Feb, 2023
We contacted Mel approximately 2 years ago when we were first thinking of selling our flat for an estimate. Since that initial contact she was great at keeping in touch via text when properties came on to the market that would be of interest and arranging viewing quickly at times that were convenient to us.
We felt that they were invested in supporting us to get what we were looking for so when we found our home and did not hesitate to contact Glow to be our estate agents. Everything was done quickly and efficiently. Mel and the team were very friendly and approachable and open and upfront with costs. Wouldn't go anywhere else! 🏡 ✨ thank you Mel & Team!
Laura Hail, Saltcoats, October, 2022
A thoroughly professional service from the initial valuation through to completion. Property sold within a week at closing date. Special thanks to Mel and Shannon.
Shona Taylor, Saltcoats, October, 2022
Absolutely outstanding service provided by Glow homes from start to finish, stress free and all of my enquiries were met with a speedy response, I would strongly recommend using this estate agent, Mel, Robyn and especially Shannon who overseen all of my business dealings we're very professional and friendly, just a joy to work with. I will be recommending them to anyone who is looking to buy/sell their home.
Richard Watson, Saltcoats, October, 2022
Cannot recommend the team at Glow enough! Great service and experience with everyone we came in to contact with, highly professional, approachable and friendly and no job / question was too much!
Alannah Conway, Ardrossan, October, 2022
Thank you to the staff at glow homes Saltcoats -for marketing and selling our flat.
The team at glow homes provided us with a flawless service.
Staff at glow homes were friendly, professional and provided us with updates -every step of the way!
We highly recommend glow homes to anyone thinking of selling their home!
Thanks again
Donald & Jennifer
🌟 🌟 🌟 🌟 🌟
Donald & Jennifer Reid, Irvine, October, 2022
Would highly recommend glow homes , Mel ,Shannon and Robyn were amazing .after 3 weeks with another company (who will remain nameless) 😉 and getting nowhere I went to glow homes in tears stressed out my box with it all . We'll what a difference after 24 hours of the house up for sale with Mel it was sold xxx your are the dream team ✨✨✨
Linda White, Saltcoats, August, 2022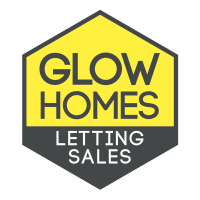 A massive thank you to the all the team at Glow Estate Agents in Saltcoats.
Words can't express how great these guys are.
Our property sold in 4 days with an offer we couldn't refuse.
The level of service received from Mel, Shannon and Robyn was 2nd to none.
If your thinking of putting your house on the market I can't recommend Glow highly enough.
Patrick McMahon, West Kilbride, August, 2022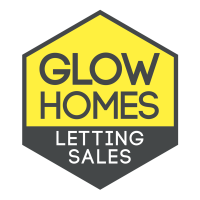 Would 100% recommend Glow Homes to anyone thinking of selling there home! The team there are fantastic at what they do and gave great advice at every stage.
Our house had lots interest and sold in 5 days due to Glows fab marketing!!
Thanks again to Shannon at Glow and all the team!
Diane Boyd, Ardrossan, July, 2022
Would highly recommend Glow Homes Letting & Sales to anyone thinking of moving home 🏡 From start to finish, Mel, Robyn and Shannon couldn't have been any more helpful - First class customer service! 5 stars from us ⭐⭐⭐⭐⭐
Christine McGovern, Kilwinning, July, 2022
We found Glow extremely helpful and stress free when selling our home. Robyn made herself available at all times and I often had email responses from her after office hours. Would recommend to anyone. We also had email correspondence with Mel during a period of annual leave for Robyn, Mel was also extremely helpful and emails were always answered promptly.
Thanks so much,
Louise Black, Irvine, June, 2022
Glow Homes have been amazing from start to finish.
The team were very polite, professional and pleasant from day one and were always keen to do as much as possible to enhance the sale.
We were in regular contact and kept up to date with all inquiries from potential buyers.
Our house sold very quickly with Glow Homes and we are extremely happy with the service.
All staff were amazing but Shannon was very efficient and kept in regular contact via email and telephone calls which was very much appreciated.
Gail Alexander, Dalry, June, 2022
We were so happy with Glow & would recommend them to anyone thinking of selling their home. Robyn, Mel & Gail were lovely to deal with and were so helpful throughout the whole process - they really helped take the stress out of it by being so professional and responsive! They were extremely efficient and our home report, photos and initial viewings had been arranged in a matter of days, and all at a very reasonable rate too for the 5 star service we received. You really are in safe hands with Glow
Eileen Thomas, Ardrossan, January, 2022
We used Glow Homes to sell our property and found them to be a breathe of fresh air, easy to deal with, professional and always on hand whenever needed, one viewing an it was sold. Special mention to Rena and Gail who were pretty awesome.
Amanda McGeorge, Catrine, January, 2022
I recently sold my property through Glow Homes and have to say that the service provided by Rena & Gail was superb. It was so refreshing to deal with with real people providing a real service. No gimmicks, no wild promises and no complex pricing policy. Good honest customer service. I would not hesitate to recommend these absolute professionals.
Joe Strachan, Kilmarnock, January, 2022
My words were to the girls when they sold my flat were - If Carlsberg sold houses, they were super helpful and sale was completely stress free. Glow done all the work and took the hassle away from me. I would highly recommend,
Louise Smith, Irvine, December, 2021
I would like to thank Robyn for her first class service, she made the whole selling experience so easy, took away the stress of the whole experience, it wasnt easy under the circumstances but the girls were always there to help.
From beginning to end they took full control of the sale and kept me up to date.
I also used Glow to secure me a tenant and can highly recommend them for Lettings too.
Paul Tumilty, Kilwinning, December, 2021
Glow Homes were great!
in particular Mel and Robyn they both supported us over the past 2 years, Both renting and selling our properties excellent professional service provided, kept us up to date, nothing was ever too much a problem, ...
even when had issues with our rental property and we were stressed out!
Always had a listening ear,
We would recommend them 100% They do the job✔️
Get it done quickly✔️
effective✔️
Proffesional✔️
Trustworthy✔️
Can honestly say best estate agent have ever used...
Scott & Shirley Bradley, Stevenston, October, 2021
Best agents in Ayrshire. Mel and Robyn are the best. Quick, efficient and affordable. I met with a few agents and these guys stood out from the rest. Mel and Robyn are both from Ayrshire so understand the market.
Steven McTaggart, Kilwinning, September, 2021
Excellent, professional service from Mel and Robyn both through selling my home and buying through them. Always quick to respond to queries and keep you fully updated and informed at all stages. Would highly recommend,
Nicole Fitzpatrick, Stevenston, September, 2021
We've just sold our flat with Glow Homes and throughly recommend them. From our first telephone enquiring about selling to handing our keys in on moving day the service we have received has been first class. We can't thank Rena enough for all her advice along the way and keeping us calm duting the process. Thanks again for everything.
Heather Baillie, Kilmarnock, July 2021
We were impressed by the friendly and professional approach shown by Melanie & Robyn during the sale of our flat in Weavers Wynd, Irvine. This young company has a real go ahead attitude and we would not hesitate in recommending the girls to any prospective buyer or seller.
Mr & Mrs Waddell, April, 2021
As a repeat customer I would use glow again and again. Myself and my wife Sharon have found them very easy to deal with and good value for money.
On each occasion our property has sold within 1 day.
Thanks again to Rena and Gail at the Kilmarnock office.
Colin & Sharon McDonald, March, 2021
I recently used Glow Homes for the sale of my house in Galston. I mainly dealt with Gail and Rena who provided outstanding customer service. My home sold quickly and everything was dealt with efficiently and professionally from the minute I first called. The home brochure looked fantastic and nothing was ever too much trouble. I would highly recommend them. Thank you to you all for the service provided .
Stephanie McLeod, Galston, March, 2021
Mel & Robyn have been great with selling our house & managing a rental property for us - nothing is too much trouble. Thanks ladies! no hesitations in recommending Glow Homes.
Karen Wallace, Dalry, Feburary, 2021
I need to thank Glow Homes for being such a great landlord. Robyn and Mel have been brilliant, response is always super fast and managed very efficiently - can't rate the service I've received highly enough.
Jennifer McInnes, Ardrossan, Feburary, 2021
Cannot thank Glow enough for all their help & support in selling our house very last minute at such a busy time of year! Mel & Robyn made such a stressful time soo much easier, so much respect for the work that they do. Best estate agents about, Highly recommended for anyone thinking of selling!
Mr & Mrs Kerr, Newton Mearns, January 2021
Mel and Robyn were fantastic in helping me with the sale of my Dad's property after his passing. Emotional time for me but they helped me every step of the way. I would highly recommend them to all my family and friends in the future.
Dawn Lamberton, Ardrossan, November 2020,
Well what can a say about Mel and the team at glow homes they went over and beyond for us . I was selling mums house after her sudden passing i wasn't looking forward to that but Mel took everything under her control for us . This made a very hard time for us a bit easier as Mel done everything from start to finish and I personally can't thank you enough for it all . I will be recommend this company to anyone selling there house as they go that extra mile for you . Once again Mel thankyou from the bottom off my heart you deserve this recognition you are one off a kind ..
Pauline & David Cochrane,
Pauline Cochrane, Saltcoats, November, 2020
Brilliant service by Mel and Robyn helping us sell our first home. House sold within days of being advertised! Stress free experience, always kept us right and constantly kept us up to date on what was happening. Can't thank them both enough, would highly recommend!
Ben Byrne, Saltcoats, November, 2020
Thanks to Mel and Robyn for everything they done for us in selling our property. We would highly recommend!
Craig Leitch, Saltcoats, November, 2020
Mel and the team at Glow helped us sell our home during these crazy times, which we thought would take a while due to the current circumstances we are all in. It was stress free and Mel was amazing at keeping us updated with what was going on. Our house went to a closing date within a week of advertising! We can't thank them enough and I would highly recommend Glow,
Cara McDonald, Saltcoats, August 2020
On behalf of Susan and myself, thank you to Mel & Robyn for your support and networking our house so that it sold promptly.
I hope this allows you to successfully sell more properties of this type in the surrounding areas and I would have no hesitation in recommending you to others.
Mike & Susan Shepley, June 2020
Mel and the rest of the team are fantastic with everything they do for me. The service they provide is second to none and I would highly recommend Glow to any landlords who may be looking for a letting agent.
Ryan Morrow, Saltcoats, May 2020
We have bought a property and also let a property through glow. Couldn't recommend highly enough. Very knowledgeable and professional. Nothing is to much bother and Mel is always on hand to help.
Tom Stocker, Dalry, May 2020
I have been a customer of Glow Homes since the beginning. I am delighted with the level of service that I receive from Melanie and Robyn. I would recommend Glow Homes to anyone looking for an agent to manage their property.
Anne McGillvray, Dalry, May 2020
Thanks again for getting this all set up for us. It's been a real pleasure working with Mel and Robyn so far. You've both been very helpful and responsive and I really appreciate everything that you've done to get the property rented so quickly especially in these circumstances.
Leonard Properties, Saltcoats, May 2020
I can't thank Glow enough for their help with purchase of my new rental property & management.
The local knowledge held by Mel is invaluable. The sale/purchase date was the start of COVID-19 lockdown, everything was very daunting but without any prompts Glow providing me with up to date legal updates on my sale and ensured everyone in the chain had a property to stay in the situation one sale went through and another didn't.
The transaction couldn't have went any smoother. For stress free buying/selling & letting Glow is the only company I would consider using, the service is above & beyond.
Michelle Melvin, Saltcoats, April 2020
Just sold my flat in Largs, thanks to Mel and the team. The service was excellent especially as I am living 150 miles away, so they had to do absolutely everything.
I am grateful that they managed to get everything completed just before the lock down.
Rick Raeburn, Largs, April 2020
Excellent property managers.
Always keeping me updated with my property.
I would highly recommend Glow,
Stuart Ritchie, Ardrossan, April 2020
Mel worked hard dealing with problem tenant as did Robyn, the situation was dealt with in a good timely and professional manner. I have two rented properties with them that I transferred over from another local agent, I would highly recommended any landlords looking for an agent to take their property to Glow Homes as the look after both landlord and tenant,
Many Thanks to both of you,
Jim Chesney, Kilbirnie, April 2020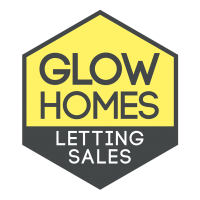 Melanie and her team are amazing, they really care about you as a person as well as a client and give you so much support. I would highly recommend Glow,
Jean Timeyin, Ardrossan, April 2020
Having previously used the services of Mel for a previous sale I had no hesitation in returning to Glow for the use of their services once again. Once again i was proved correct to do so. Mel & Robyn are not only professional but also adopts a very personal and helpful service.
On this occasion due to unprecendented circumstances of the pandemic of covid-19 Mel continued to provide a personal service when it would have been easy to forget clients to concentrate on her own personal situation everyone in the world was experiencing.
Mel kept me fully appraised of the situation and developments regarding my sale.
I have no hesitation of giving Glow 10/10 and cannot recommend Mel & Robyn highly enough to anyone considering a sale of property in the Ayrshire area.
Charles Clifford, Saltcoats, March 2020
Just wanted to give a big thanks very much to Robyn at Glow for helping me when I was getting my flat in Saltcoats, it's absolutely brilliant having the freedom and really lovely little flat!
Jonathan Leese, Saltcoats, March 2020
The team at glow were fabulous when we required them absolute top class service and would highly recommend them,
Lyndsay May Green, Dalry, January 2020
We cannot thank Glow Homes enough for their expertise when it came to selling our home. Melanie and her staff were with us every step of the way in helping us sell our home. After being with another estate agent for months we sold in a matter of weeks with Glow. Would highly recommend
Emma Sanderson, Saltcoats, Nov 2019
Sold my house through Glow! All went very smoothly and Mel was very helpful and kept me right! Great service and all round good experience! Definitely recommend them to anyone!
Nancy Polanis, Saltcoats, Nov 2019
Glow sold our house in under a week, couldn't recommend them enough. Great communication and customer service, the advice from start to finish was fantastic. Melanie made the whole process smooth and stress free. Thanks to Glow we now have our forever home,
Mr & Mrs Paterson, Saltcoats, October, 2019
Great choice to go with Glow. Mel and Lesley were very professional, courteous and friendly. Sold my property within a few weeks with no red tape or hidden costs. Would recommend them to anyone and definitely use again in the future.
Lynn Wilson, Beith, September 2019
I'm so happy we decided to go with Glow! Melanie and Lesley were fantastic from start to finish, nothing was to much trouble, really friendly and approachable, I would 100% recommend them to anyone,
Carolyn Thomson, Kilbirnie, August 2019
A huge thank you to Mel at Glow Homes for all her help and support when I was selling my flat. She made the whole process easy from start to finish, always on hand and always willing to help, nothing was too much trouble. I would highly recommend anyone who is thinking of selling a property to use Glow Homes, they make everything easy and so personal with the attention to detail. Thank you again and wishing you all the very best in the future of Glow Homes.
Lisa McKellar, Stevenston, July 2019
I cannot recommend Melanie and her staff at Glow Homes highly enough! They recently provided a very personal but professional service that guided and support me throughout the process of successfully selling my home of 26 years. Genuinely, nothing was a bother, no question was silly and I was kept up to date at each stage! Thank you so much Glow, I couldn't have done it without you and I wish you continued success in the future.
Marion Lambie, Stevenston, July 2019
I just want to take the time to Thank You for your professional attitude, this has been a bit of a learning experience for me buying another property and would highly recommend the girls in Glow to anyone Buying or Selling in the future,
Sandra Scott, Kilbirnie, July 2019
Mel was absolutely superb dealing with my sale and answered any enquiry or text immediately and dealt with matters far better than my solicitor did. The value of this service was amazing almost half the cost of other local agencies and for that you received no less of a service. I cannot recommend Glow Homes highly enough and should I ever have the need to use an estate agent again I would without hesitation choose Glow Homes thank you so much Charlie,
Charles Clifford, Ardrossan, July 2019
Thank you Melanie and Lesley from Glow Homes for your expertise in selling our house. It sold within one week . We would recommend you to anyone selling their home.
Jean Brown, Kilwinning, May 2019
Thank you Mel & all the team at Glow Homes for helping us let out our property. The whole process was smooth from start to finish, Glow took the stress & hassle out of everything. I cant recommend Glow enough - 5* Service,
Denise Gibson, Ardrossan, May 2019
Excellent 5 Star Service from Glow Homes Lettings and Sales. Melanie and Lesley sold my property within two days, achieving the best price possible. Throughout the whole process, they ensured everything went smoothly and I was kept well informed at all stages of the sale, they could not do enough to help you, as far as Estate Agents are concerned they are in a League of their own. I would highly recommend anyone looking to Rent or Sell their property to contact this Agent.
David Cooper, Saltcoats, April 2019
Melanie is a true professional and extremely knowledgable, helpful and throughout with what she does. She has gone above and beyond the call of duty to get my flat sold after being let down by another local estate agent and I could not be happier with the service provided.
Christie Fisher - Stevenston, April 2019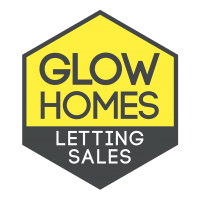 We moved into our new house a few weeks ago and I actually can't believe how easy the whole selling process was. I would 100% recommend Glow Homes and Mel was very attentive and informative every step of the way - I cannot thank Glow enough for their expertise and professionalism. Thank you guys!
Niki Bell, Saltcoats, March 2019
Mel has excellent knowledge of the local area and rental market! She provided valuable input at various stages and was proactive in her approach. A tenant was sourced far quicker than I expected & the service has exceeded my expectations! I would highly recommend!
Chris Reid, Saltcoats, Nov 2018
I transferred my rental property to Glow in September and I have to say the service I've had is commendable!! Great to see a new business in the local area. Best of luck!
Greig Houston - Dalry, Oct 2018